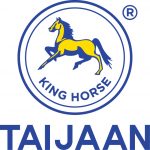 Company name: TAI JAAN PLASTIC (VIETNAM) LIMITED LIABILITY COMPANY
Abbreviated name: TAI JAAN PLASTIC (VIETNAM) CO, LTD
Incorporation date: 15 June 2004
Head office: Lot M-1A-CN, Road D9, My Phuoc Industrial Park, Thoi Hoa Ward, Ben Cat Town, Binh Duong Province, Viet Nam
Website: taijaanplastic-vn.com
Hotline: 0274.3567.222/223/224
Email: taijaan.plastic@gmail.com
Incorporated since 15th June 2004 and specialized in manufacturing various premium plastic valves, fittings and materials for water supply and drainage industry, Tai Jaan Plastic (Vietnam) Co., Ltd's coverage is widely recognized by its domestic and foreign premium offerings.
In order to successfully integrate with the world economy development and to meet the high competitiveness of products on the market, TAI JAAN's priority is highlighted by investment into advanced equipment, professional production management and skillful technical staff. Its nationwide and worldwide distribution channel system, guaranteed delivery schedule, and reasonable price are offered to meet the customers' highest satisfaction.
Strength makes TAI JAAN trademark difference, including: specialization in each department, high responsibility to create the perfect products in each detail. Furthermore, the departments are willing to exchange job and share difficulties and initiatives to develop a more dynamic, creative and professional TAI JAAN in each product as well as after-sales services.
With the motto "Dedication – Renovation – Quality – Responsibility" and the orientation of continuous improvement to develop, TAI JAAN has been making great efforts to improve human resources and material resources, build brand reputation and great trust in each product we provide to further satisfy the increasing demands of the customers.
It is our honor to serve you!